An article I found interesting on CNN, is the reason modern hotel names are short, misspelled and vague.
Marketing experts say brands of the 21st century need to have handles that resonate in the online world. Spelling is often sacrificed in the quest of social media and texting brevity and an easily trademarked name.
Jaz in the City is playing in Amsterdam come September.
EVEN increases the odds of a good night's sleep, while Tune is in harmony with scaled-down budgets.
And then there's the vibrant Vib and a new venue, Venu, soon arriving in Dubai.
These statements begin to make sense once you realize that they're all the names of modern hotel brands.
According to Chekitan S. Dev, a professor at the Cornell University School of Hotel Administration, hotels traditionally have been named after an owner or a place.
But more recently, he says, "the naming process has evolved from an off-the-cuff process into something far more systematic."
Psychologists say the millennial psychographic is made up of independent-minded, adventurous individuals in search of new experiences.
Hospitality brands are crafting their marketing strategies accordingly.
"Hotel companies are lazering in on consumer needs by using psychographic data in a big way," says Matthew Von Ertfelda, Marriott's vice president for insight, strategy and innovation.
The explosion of social media also has a starring role in the name game.
Brands of the 21st century need to have handles that resonate in the global, online world, say the pros.
"Thanks to social media, millennials are the first global generation," says Dr. Donna Quadri-Felitti, academic chair of New York University's School of Professional Studies Tisch Center for Hospitality and Tourism.
For social media purposes, the number of characters in a name counts.
Spelling is often sacrificed in the quest for brevity.
But another reason for purposeful misspellings may be legal.
Spelling is often set into an uncommon form to retain meaning while being trademarkable.
"The odder the name, the less likely someone has already captured it," says Cornell professor Dev.
Blu and Red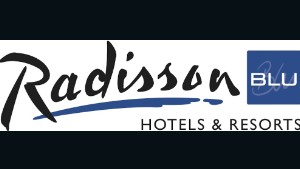 Color is also key to hotel operator Carlson Rezidor, which is hueing (sic) toward Red and Blu.
Blu came about in 2009, after airline SAS withdrew from a partnership with Radisson.
After the split, Radisson SAS, a collection of European design hotels, needed a new name.
"We wanted to replace SAS with an equally short name," says Rose Anderson, vice president of branding for the Carlson Rezidor Hotel Group.
"We liked using blue from the old SAS logo, because it brought in the heritage of the former brand.
"At the same time, we were looking for a word with positive worldwide connotations … and blue is the world's favorite color."
So blue or bleu became Blu, a trademarkable spelling.
Carlson Rezidor recently announced a new Red brand that will, according to Anderson, "build on the Blu concept and further leverage Radisson's brand awareness."
The letter that started it all
You can't explore the hospitality industry's desire to appeal to the millennial mindset without nodding to W Hotels by Starwood.
The brand now seems to have been ahead of its time with hotels that opened in pre-social media 1998.
"Starwood was the first hotel company to look directly at the customer as it evolved a new brand," says Paul James, global brand leader of W Hotels Worldwide, St. Regis and The Luxury Collection.
W's target customer was a fashionable, high-energy individual — someone who'd now likely be described as having a millennial psychographic.
Starwood defined the brand by adding its "Whatever, Whenever" tagline to the simple W logo.
Cornell's Dev says Starwood further imbued the brand with meaning by using words like witty, warm and welcoming in its advertising and marketing material.
More than 15 years later, the W Hotel brand has more than 70 properties open or in development worldwide.
_________________________________________________________
Interesting, isn't it?
Cheers,
Hello965