Alaska with National Geographic!
My Trip Date: July, 2018 (total trip was for 10 days including a layover in Seattle)
Hello hello friends!!! This is a post about my trip to Alaska, figured It'll help you out plan yours in your own way, with a little input that would help shape up your final plan!
Let's start off by some important things if you don't already know them:
Where is Alaska?
Alaska is a state of the USA and is the biggest although it has the least people, the state is bordered by Yukon and British Columbia in Canada, to the east, the Gulf of Alaska and the Pacific Ocean to the south and southwest, the Bering Sea, Bering Strait, and Chukchi Sea to the west and the Arctic Ocean to the north. It is in the Northwest corner of the continent of North America.
The capital city is Juneau. Alaska has almost 20% of all the land in the U.S., but only about 0.2% of the people. It is not connected to any other states by American land, but it is connected to Canada.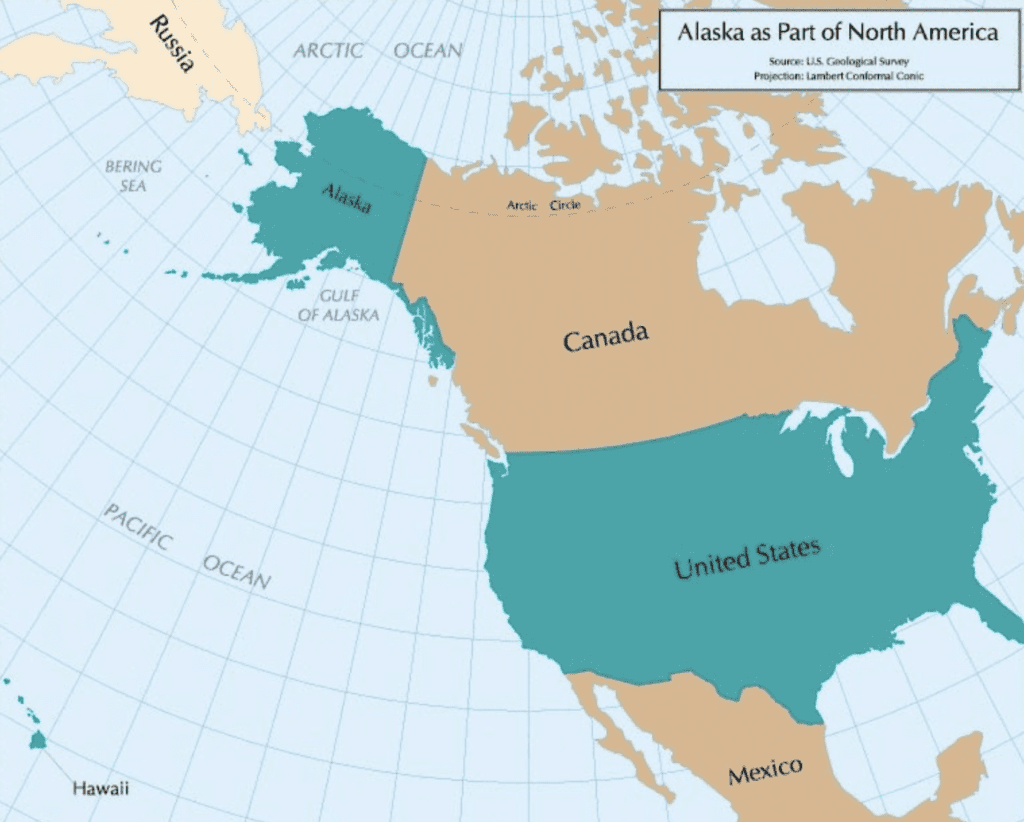 It's funny when we were in Alaska, we expected to see Eskimos all over Juneau. Yup, not true.
And, contrary to the stereotype, not all Alaska natives are Eskimos!!! Though they are the single most populous Native group, the term Eskimo is widely used fo rat people who live around the west and north costs – There are two Eskimo cultural divisions: Inupiat and Yupik.
Oh, did you know Alaska used to be for Russia? Such an amazing history, culture and background.. Make sure you read about it a bit before going to Alaska.
Season to Visit Alaska
When should you visit Alaska?
Alaska's summer (June – August)
Alaska Summer is the usual Visitor's Season. Most tours operate mid-May to mid-September, with the exception of those into Denali (mid-June to end of August). Peak season is mid-June to mid-August. Before and after, some day tours and hotels offer "shoulder season" discounts of 10-25%.
Midnight Sun Alaska
Fairbanks has long been known as "the Land of the Midnight Sun." During the Midnight Sun Season which runs from April 22 to August 20 the sun never seems to set.  The Midnight Sun Season comes to a peak on summer solstice either June 20th or 21st.
If you prefer to visit in the winter, then Alaska's winter is (October – April).
High Season Vs. Shoulder Season
It all depends on your preference, but in shoulder season you usually have less crowds, good rates and bargains, fewer bugs, more warmth and decent amount of sunlight. Be aware though that some attractions are not open early April and late September.
Alaska Wildlife
Alaska has so much wildlife with a rich diversity!!! We've been so lucky to have seen sea lions, whales, and bears!!! That said. there's so much to see in Alaska, depending on which part you're in from birds, to fish, to big animals.
Watch this to see more of Alaska's wildlife: https://www.youtube.com/watch?v=8BOVz_0zGy0     and    https://www.youtube.com/watch?v=E4FbcyQhOiM
Cell phone issues in Remote places
In Juneau, we had no problems with the connection. (SIM cards from Kuwait do not work, there is no internet connection/partner with roaming packages in Alaska unlike the other states in the USA). I've had a SIM card with me that I got from the USA with internet/data. It was working fine in Juneau, but also, the minute we left Juneau, it stopped working; my line was T-mobile. My friend had an AT&T that worked a little bit better in Juneau and outside of Juneau in Alaska.
That said, in the wilderness and in the backcountry, the coverage and network is REALLY bad or does not exist at all. For that, please keep this fact in mind if you are going to be alone just incase of any serious trouble.
Guided Tours in Alaska
Since Alaska has so many remote places, bears, outdoors and plenty of options to explore it whether its Kayaking, bear viewing, hiking. birding, boating or other, I would recommend exploring Guided Tours rather than on own sort of wander and get lost. There are many offered tours as little as one-hour tour up to a two-week expedition. Going with a guide is safer as well as informative. It would be great to benefit from local experts from all aspects.
My Trip to Alaska
I've signed up to go with National Geographic to Alaska cause when you think of the Wild Life and National Geographic in one sentence; thats an automatic YES.
My trip with them was the Alaska Sea Kayaking Adventure which included stopping at the below stops.
JUNEAU, ALASKA
GUSTAVUS, ALASKA
POINT ADOLPHUS
CHICHAGOF ISLAND
GLACIER BAY NATIONAL PARK AND PRESERVE
One of the major highlights of this trip was whale watching!! WHAT AN EXPERIENCE. We've seen whales EVERYWHERE and super close!!!! It was extremely magical waking up to the sound of a whale coming out of the water!
Another highlight was a grizzly bear encounter in Glacier Bay. It was very scary, yet really memorable. Make sure you read all about the dos and dont's of bear encounters in Alaska. Alaska has black, brown and polar bears again depends on which part of Alaska you are.

Juneau
Juneau is not the typical state capital; o roads connect it to the outside world. Bears sometimes wander through town. It is considered the third largest city in Alaska, with a population of 32,000. Ive noticed some good hotels and lodging, good restaurants and lovely cafes (didn't see THAT much, but there were some!).
The trails around Juneau are great.
An accommodation I recommend in Juneau (not in the center, but is amazing); Beachside Villa Luxury Inn 
In Juneau, we did a lot of walking around the city. It's a cute place, I would spend a maximum of 2 nights in it and move on to the next one. We've stayed more than 2 nights, which was too much I thought staying less would've been enough.
One of the things I've done during my stay in Juneau is a scenic ride on Mount Roberts Tram, which took us 1,800 feet high, exploring the park which offered cultural heritage education, dynamic crafts and some amazing views. Its known to be Juneau's most panoramic and breathtaking views.
During your walk, walk into the Hangar on the Wharf and have a drink on their terrace where you watch seaplanes take off and land and the lovely scenery ahead!
Gustavus & Point Adolphus
IT IS MIND-BLOWING how close and frequent the HUMPBACK WHALES appeared! So so happy about this! Basically they spend winter in tropical waters for mating and calving, and then make the 4 – 8 week voyage to temperate and polar waters in Alaska during the summer to feed and rebuild their blubber supply. Point Adolphus is a popular feeding area for the Alaska humpback and a popular place for travelers to get a glimpse of these enormous mammals! Humpbacks are the fifth largest of the great whales. They're so named because of the distinct "hump" that shows as the whale arches its back when it dives.
We flew from Juneau to Gustavus, and from Gustavus we boarded a boat to reach our camping spot in Point Adolphus. Gustavus is little town which has less than 500 year round residents. During our short stay in Gustavus, we've seen multiple cruise ships stopping, with tourists coming out to spend the day in Gustavus. Even at the shops, we were always asked if we were there for the day and with the cruise ship. The locals were surprised when we say no, and that we are there for a longer time.
Glacier Bay National Park and Reserve 
Glacier bay is located to the west of Juneau, and is accessible from Gustavus as well. Glacier Bay became part of a binational UNESCO World Heritage Site in 1979. There are seven tidewater glaciers in the park: Margerie Glacier, Grand Pacific Glacier, McBride Glacier, Lamplugh Glacier, Johns Hopkins Glacier, Gilman Glacier, and LaPerouse Glacier.
One of our camp sites was: Johns Hopkins –  I loved this place!
Wildlife in Glacier Bay includes both brown and black bear species, wolf packs, coyote, moose, black-tailed deer, red fox, porcupine, marmot, dall sheep, beaver, Canadian lynx, two species of otter, mink, wolverine, and mountain goat.
Some of the activities you could do while in Glacier Bay: Whale Watching, Freshwater Fishing, Kayaking (I did this!), Bear Watching, Flight-seeing, hiking, and mountaineering. 
Hotel Recommendations in Glacier Bay:
IN SHORT:
My opinion regarding Alaska: LOVELY! I enjoyed it so much, I would love to visit it again sometime in the future.
My opinion regarding Alaska with NatGeo: Did not meet my expectations, I expected much more since I registered for NatGeo, it was just like any other trip. I feel I overpaid just for the name, and that automatically increased my expectations might've been a mis-management of my own expectations. I would go again with NatGeo on an expedition, but not Alaska.
My opinion regarding the Local Operator and the guides we were with: EXCELLENT. I loved their organization as a local operator and their knowledge of the area. Both our guides were great.
Final Verdict: Yes to Alaska with the local operator there, they were awesome.
Aside from my opinion about the trip; I was so lucky to be with an amazing group in the Alaska trip! Everyone there was on the same page; to see, enjoy and explore. To each an every member of the group, the trip would not have been the same without you!! Each and every one of you was unique and amazing!!!! Thank you for being you! A special shout out to Sheela, I still want to beat your Fitbit score. (still bar, but I'll still try haha).
TIPS
Luggage and traveling within Alaska

If you are going to multi-places in Alaska, then you need to watch your luggage weight for the charter flights. We were instructed not to carry more than 15 KG per bag and one carry on. Hard shell bags are hard to put inside the charters, so we were advise to get duffle bags with wheels for ease of transport.
Gear that you might need in Alaska

Binoculars FOR SURE. I underestimated the binoculars. While on trip, I realized I would've wanted to get some with me to see the fascinating wildlife around me.
Alaska could be cold and wet anytime of the year, rainproof gear are always recommended.
Rubber/rain boots.
Rain Jacket & Rain gear (Gore-Tex rain jacket and over-pants).
Depending on what you plan to do, but a light hiking boot would be handy.
Other Packing Tips

Remember to bring clothes that will keep you warm even when wet. (synthetic fabrics such as Capilene, fleece, and polyester are recommended)
Check the weather and depending on it, pack your fleece and layers of clothes.
Travel Accessories, cameras, zoom lens, batteries and extras packs etc if you are camping.
Depending on weather; but bug repellent is a good idea.
Another way to explore Alaska and is an option being on a cruise ship. But that would not be my personal choice. If that was your only option is to see it via cruise I feel I would be stuck seeing everything from a cruise ship versus actually being there physically walking around and exploring the nature around me.
Finally, I've used different sources to expand on this post in particular to write as much as I could, other than my own information I've used Wikipedia, Nat Geo Alaska third Edition, Alaska Centers Gov.
Cheers
Fatima