Posted:

2 August, 2014

Category:

North America, Travel

Tags:

cuba, exotic, happy, havanna, hello965cuba, kuwait, states, Travel, travel destinations, travel ideas, travel tips, traveladdicts, tropical, wanderlust, world
Cuba Itinerary
We've been asked some questions regarding things to do in Cuba. Here is what we learned from our friends:
CUBA  –   A literal sense of  "A blast from the past"
Virgin Atlantic: Flight leaves from Dubai, with a stop in London then a direct flight to Cuba.

KLM:  Flight leaves from Kuwait to Amsterdam, then a direct flight to CubaHavana.

Traveling from USA: As there are sanctions between US and Cuba, you should  make travel plans from Canada or Mexico instead.
– Hotel Saratoga Cuba:  The best hotel in Cuba, located in Old Town, all the shops and historic areas are walking distance away. Very busy neighborhood in the day and night as well.  Nice rooms, nice staff, good internet!

– Hotel Nacionale : A very decent hotel, away from the downtown area, overlooks the beach, however there is no beach for swimming. The Kuwaiti Embassy is located in the Hotel in case anything is needed. The rooms are decent, neighborhood is quieter and there are some shops around the hotel.

-Room Rental: There are many rooms at local's houses that are up for rent, whether you are alone or with a group of friends.  Locals are very friendly and many of the rental homes are very good, and hosts are very sweet and welcoming.

-There are many options to eat from in Cuba, however most of the food will be tasteless and very blah, highly recommended to take Tabasco, or any other condiment of your choice.

– The best restaurants are all located in an area of town called Miramar, here you will  find a little upper scale places, better than the ones found in Havana Town.

-Old Town: There are many restaurants in Old Town Havana, however most of them are tourist traps so be careful, make sure you check out the seating and the menu.

-Old Town Havana: walk around enjoy the history, try to arrange for a tour around the town on your first days so you are able to go back to the places you liked most.

– In the middle of Town you will find a big area where everyone is selling historical items in mint condition for very cheap, best place for souvenirs.

-Visit "El Floridita" – A place cherished by locals where Ernest Hemingway used to order their famous Daquiri.

-Arrange for a trip to visit cigar factories and farms, as well as a visit to see the old caves. 

-Go to the show at the Copacabana in Havana, a famous dancing show.

-Visit the Revolution Museum, and any historic museum of your liking.

-Arrange to go see Ernst Hemingway's house that was preserved in its original condition and is now a museum for everyone to see.

-Try arranging day trips with excursion companies to see other areas outside Havana (Caves, cigar plantation, rum factory…..)

Also, there are many districts around Havana that are also nice for beach areas, our friends have visited Varadero, a very nice area by the beach to swim and chill, but there wasn't much to do besides stay at hotel and see the town there. 
There are also other areas that are awaiting exploration by any tourist.

Currency: There are 2 currencies used in Cuba, one for locals and one for tourists. Know the difference.
Phone: Another important thing is that there are no phones in hotel rooms nor will your Kuwaiti phones will work, either get a contact number from airport, or go to the lobby and ask for the phone booths to make your calls, or you can keep it simple with emails at the internet café's or business centers at hotels.
Visa: Kuwaitis, Get your visas from here: Cuba Embassy in Kuwait – details: Tel :22549361 (Rawda, Block 3, St. Shahab Ahmad Al Bahar, House 74) – Visa process takes 1 to 3 days.

Transportation: Take normal taxis, or use classic cars for taxis, sometimes more expensive. You can also rent a car or arrange for a driver to be available with you at all times.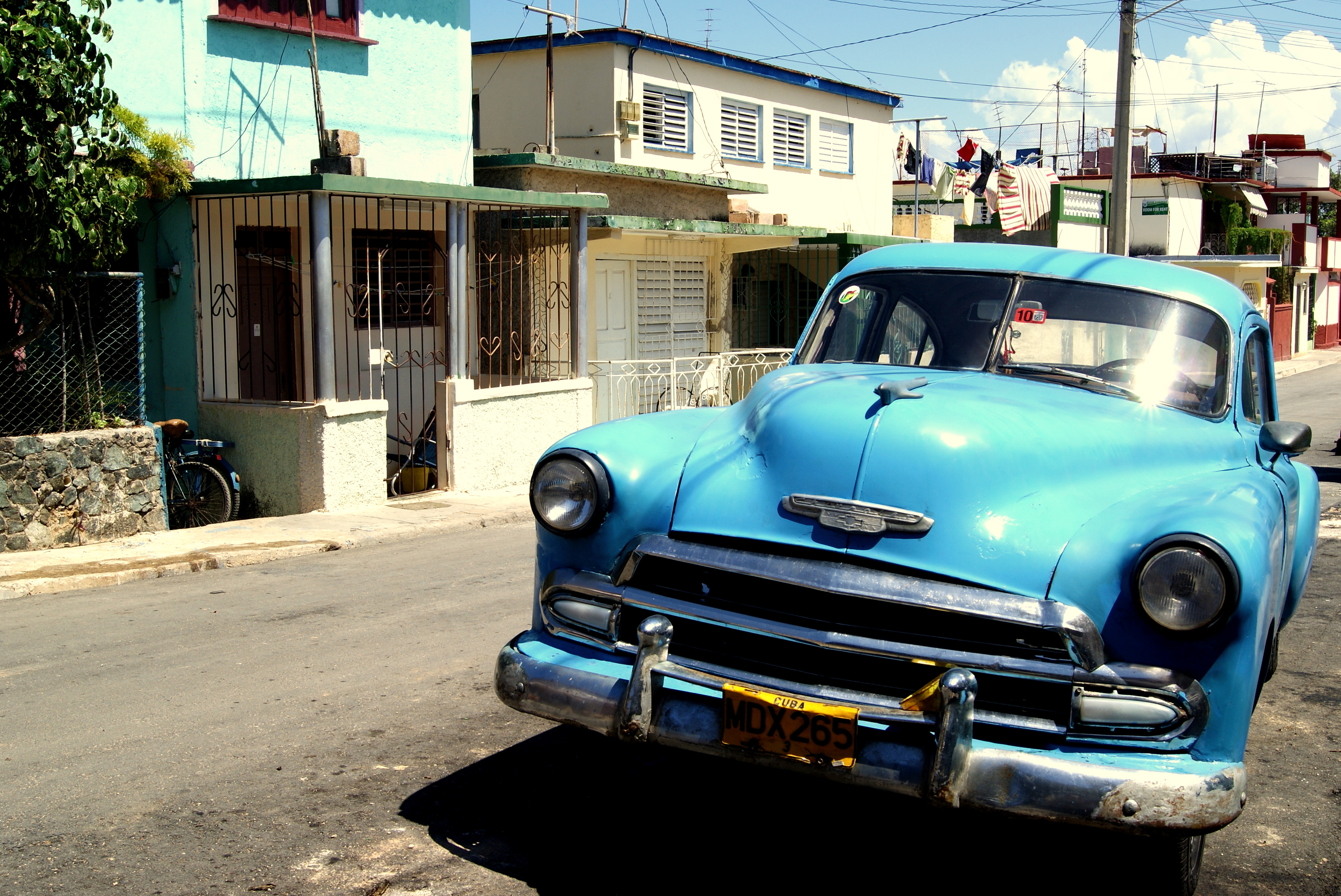 Hope this helps!!
Cheers,
Hello965