FAQ's about Iceland
Who is Iceland for?
Iceland is for outdoors, nature and adventure lovers. Iceland is filled with landscapes that would fulfill the wildest dreams of hikers, photographers and geologists. Having said that, people of all ages, interests and fitness can enjoy and visit Iceland.
For family holidays, it is also a great place with lots of activities to offer such as such as horse riding, whale watching, white water rafting, snowmobiling and super jeep adventures.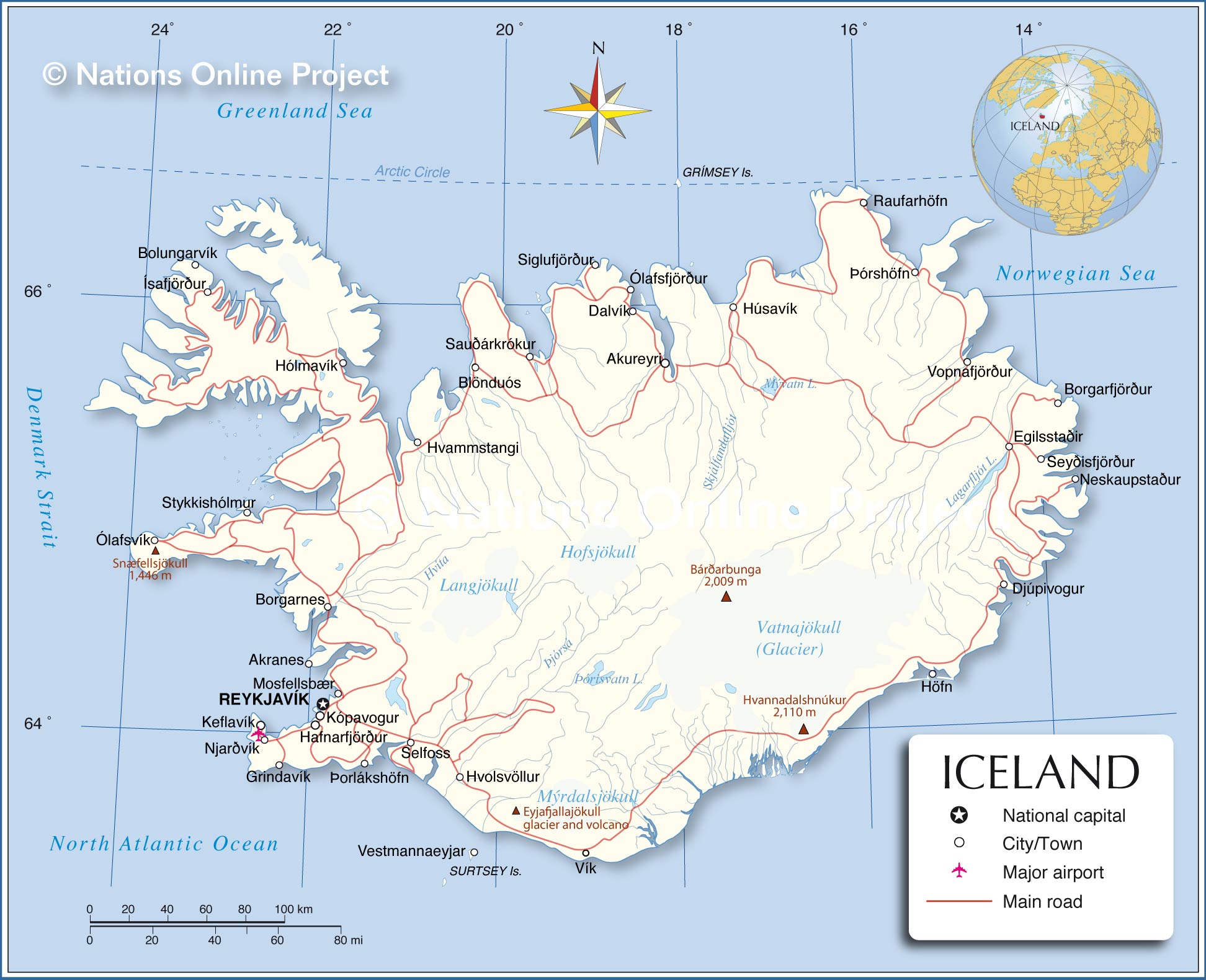 The destinations that are popular/worth seeing.
1 Reykjavík
Though one of Europe's smaller capitals, the vibrant heart of Iceland offers everything from style-conscious bars and restaurants to great museums and galleries.
2 Blue Lagoon
Take a dip in the sublime waters of this famous open-air swimming pool, fed by geothermal water and set in the middle of a lava-field.
3 Geysir
See the original geyser (which gave its name to all the others) spew water from deep underground high into the air.
4 Þingvellir (National park in Iceland)
Snorkeling between the European and North American tectonic plates marks the site of Iceland's original open-air parliament. This is a must do and an amazing experience. You will be provided with a dry suit, and get ready for a freezing water!
5 Akureyri
Chill on the north coast in Iceland's second-largest town, renowned for its sunny summer days and great bar and restaurant scene.
6 Húsavík
Whale watching is on everybody's list of must-dos in Iceland, and the expertly run tours from Húsavík offer virtually guaranteed sightings.
7 Lake Mývatn
A proliferation of geological oddities, from bubbling mud pools to steam vents, clustered around a beautiful lake teeming with birdlife.
8 The Interior
Venture into Iceland's uninhabited Interior to witness some truly awe-inspiring scenery: from glaciers to lava deserts, the views are jaw-dropping.
9 Heimaey
A steaming volcano cone, grassy clifftop walks and abundant wildlife make this small, self-contained island community an essential overnight stopover.
When is the best time to travel?

Iceland is a year round destination so it largely depends what you want to see or do. Although Iceland is big enough to avoid the crowds, July and August are still the busiest months. If you want to travel through the uninhabited interior of Iceland, you should plan your visit for July and August as most of the highland tracks are only open during this period.
My trip to Reykjavik in Iceland was in Mid-summer, but it rained, was cloudy, sunny, and all seasons in one week.
Kuwait (KWI) to Reykjavik (REK)
Tickets around 250-300 in July
Tickets around 350-400 in August
The 'shoulder season' months of May and September are said to be fantastic times to visit, taking advantage of the good weather and competitive hotel rates. If you want to go whale watching then you'll need to travel between May and September. – Unfortunately our whale watching experience was not successful, we did not see whales! other people did though in other days.
Kuwait (KWI) to Reykjavik (REK)
Tickets around KD 400-1,000 in May
Tickets around KD 240-270 in Sept
While the winter months encompassing September to mid-April bring the alluring prospect of the aurora borealis.
Kuwait (KWI) to Reykjavik (REK)
Tickets around KD 240-270 in April
When & where can I see the northern lights?


Iceland is an absolutely fantastic place to view the northern lights, and it may be possible to see them between September and mid-April (November to February in particular).
The aurora borealis appears when solar wind particles collide with air molecules in the earth's atmosphere, transferring their energy into light. Displays can vary in intensity (and duration); the swirling curtain of glowing green and yellow stretching overhead is just magical. A clear cloudless night without any light interference nearby is essential, making Iceland the perfect location!
Cheers,
Hello965