Hotels in Santorini
How do you choose your stay in Santorini?
– If you choose Caldera which is where the towns along the cliff with the stunning views looking down into the caldera then: The west side of the island that looks out into the caldera and that is also where Fira, Oia, Imerovigli, and Firostefani are located.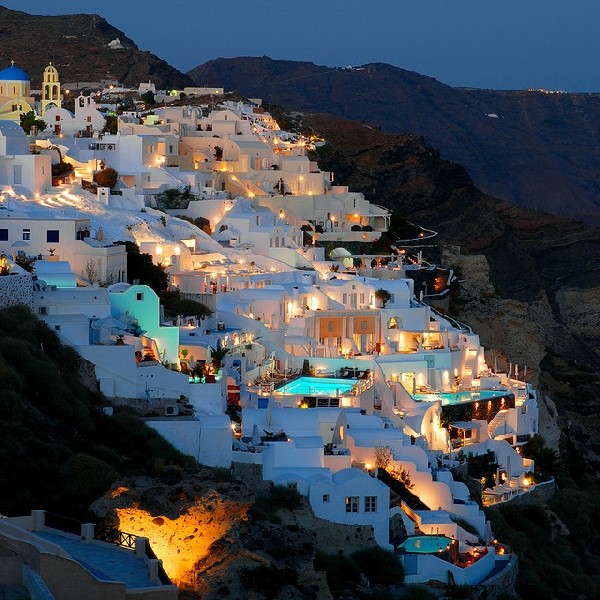 Fira – The Most restaurants, nightlife. Great views.
Firostefani – Quiet. An easy walk to Fira. Great views.
Imerovigli – Very quiet. A bus or taxi ride from Fira and Oia. The best views on the island. A half-dozen wonderful restaurants.
Oia – Many restaurants, but little nightlife. Romantic. Great views.
– If you prefer the beach, then the towns on the opposite side of the island have pretty setting but lacks views of the caldera and volcano; the east side of the island is where the beaches are found. There are 2 main towns: Kamari and Perissa (Perivolos beach is an extension of Perissa)
Generally, it's about a 10 or 15 minute drive from one side of the island to the other.
Here are some of our Favorite Hotels in Santorini:
Oia
Imerovigli
Fira
Firostefani
The Tsitouras Collection Hotel
Megalochori
Thermes Luxury Villas
Kamari
Cheers!
Hello965